> > > Submit an Event > > >
Toys: balls, jump ropes, marbles, small puzzles, cars, etc
WEDNESDAYS 6:30 - 7:30pm
NEXT EVENT:
Badge Sports Park - Saturday, May 26
Saturday
May 26th
12:50 pm - 5 pm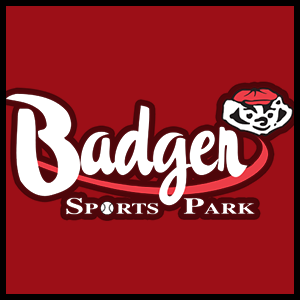 Youth; Join us for an all inclusive afternoon. batting cages, go carts, mini golf, laser tag, mini bowling, and more
Don't miss out - do the following today!
1. Click here to register by filling out the permission slip
2. Pay $26 to Phil after registering
3. Be at church at 12:50 pm Saturday, May 26th
BRING THE WHOLE FAMILY
while supporting AXIS' Mission trip this Summer
$20

= Ticket + Hot Dog + Drink +
Bullfrogs Hat
(normally $28)
40% of the proceeds will go towards Bridge Point Church's youth mission trip to Rockport, TX to continue with Hurricane Harvey relief.
Call Bridge Point Church office at (920) 494-7991 if you have any questions
* Want to pay by cash or check
Please help us advertise this event.
and place at work or other location
FREE EVENT - NIGHT OF HEROES
Come Enjoy a Family
One-Night Vacation Bible S
chool Experience for Ages 4 to 94!!
You will learn about two amazing Bible heroes, play some games, and enjoy a light dinner of pizza and veggies.
It's A Night of Heroes!!!
You won't want to miss this exciting evening!
Women's Breakfast
Ladies, please join us for relaxing fellowship, good conversations, delicious food and PRIZES!
This will be a wonderful time to gather together as sisters in Christ.
(Everyone pays their own bill)
BRAT FRY
Come eat lunch after church Sunday, June 10th and support the AXIS Youth as they raise funds for the Mission Trip to Rockport, Texas
*Youth: sign-up to help; see Phil
Before the AXIS MISSION Trip
click the image for more info
Good Samaritan
Rescue Mission
"The Mission with a Heart....In the Heart of the City"
Please place items in the box in the Cafe
All Youth are invited to join u
s at Beaver Dam Park
(by MacArthur School) for food, some fun & games and a whole lot of Jesus.
Invite your friends and neighbor kids if they are in
7th grade through 12th grade.
These dates will take the place of AXIS
meetings
for the summer. See you at the park!
SONS INVITE YOUR DAD TO DINNER AND A MOVIE AT CHURCH
What better way to celebrate an early Father's day by spending time together at NO COST to you!
Have a relaxing evening together watching the movie COURAGE and eating all the pizza and popcorn you want.
Church will provide the food and beverages.
See Phil Nier if you have any questions.
Summer of Heroes
Sunday Mornings during church
Parents and other members of the congregation,
WE NEED YOU TO BE A SUPERHERO!
It's time to give our regular teachers a break for the summer.
and teach the kids about these amazing Bible heroes.
You will be able to pick a Sunday that fits into your schedule or pick a favorite Bible hero from the list.
KIDS:

Continue the VBS experience and learn about more Bible heroes throughout the summer.
ONE SERMON SAYS IT ALL
Here are the "ground rules" for the kingdom of heaven! This study will show how Jesus' message encapsulates all of the New Testament teaching on how to live the Christian life.
Join us this Tuesday as we study "THE SERMON on the MOUNT" together with author Gladys Hunt.